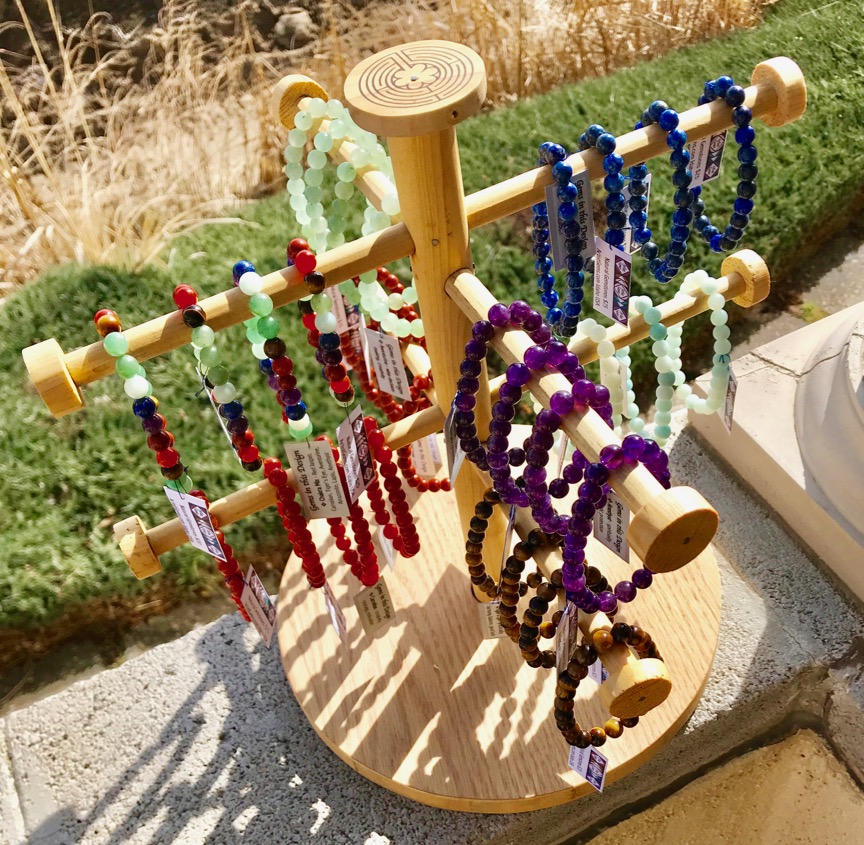 We are a wholesale business and work at fairs and farmers markets too. If you don't have a store near you that sells Artist Gems jewelry, we would be happy to help stock one close to you or work with you directly.
Artist Gems Jewelry can be found at the following locations.

WILD GEMSTONES! Our kiosk at the Boise Towne Square Mall (in the middle of the mall by Jamba Juice)
We only take text messages at our kiosk 208-999-1135 Open when the mall is open!

Intrinsic Elements Modesto, California 209-409-8510
Boise Co-op Boise and Meridian locations, Idaho 208-809-2200
Healing Hut Eagle, daho 208-939-6748
Idaho State Capital Building Gift Shop Boise, Idaho 208-332-1013
Bruneau Sand Dunes Observatory 208-366-7919

We also have items for sale on-line:

Our jewelry is made by hand with natural gemstones.
The gems come from around the world. Before we welcome
them into our art studio we first energetically cleanse them.