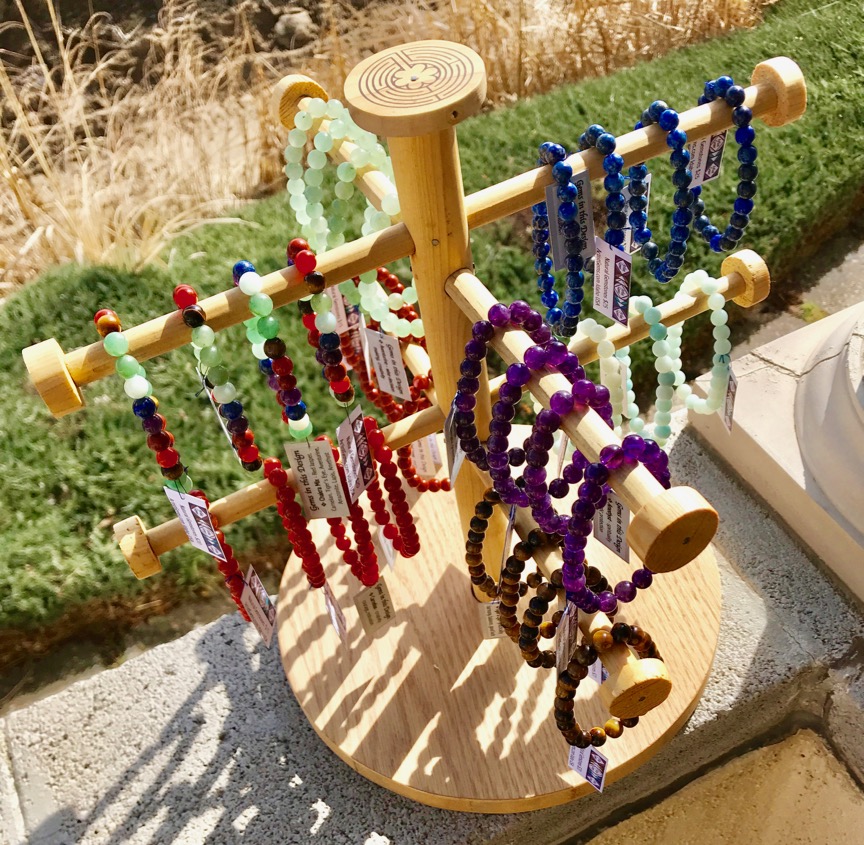 We are a wholesale business and work at fairs and farmers markets too. If you don't have a store near you that sells Artist Gems jewelry, we would be happy to help stock one close to you or work with you directly.
Our jewelry is made by hand with natural gemstones.
The gems come from around the world. Before we welcome
them into our art studio we first cleanse them outdoors in the sunlight
with a little sea salt, vocal toning, and Reiki.